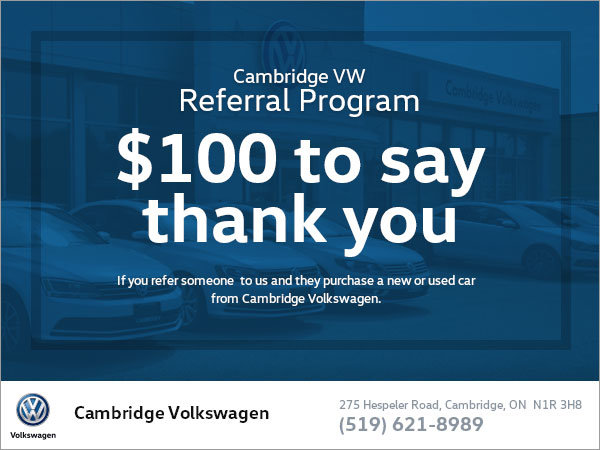 Thank you!
When you send a friend or family member our way for a new or pre-owned Volkswagen vehicle, we'll send you a $100 cheque for the reference! It's easy to earn cash with Cambridge Volkswagen!
Contact us for more information.
Benefit from your friendship!
*Conditions may apply. See dealer for details.